Audubon Nature Institute is strengthening its role as a community leader in sustainability by making its facilities more environmentally friendly and encouraging others to do the same.
Through a partnership with Pepsi, the Institute recently received 18 new combination trash cans and recycling bins for the Audubon Zoo. The recycling side has bright colors and clear markings, and accepts plastic bottles and aluminum cans. These are in addition to the Pepsi bottle-shaped recycling bins at the Aquarium and those in the employee areas.
Additionally, citizens can drop off unwanted cell phones and tablets at the Audubon Zoo entrance gate during public hours, with no purchase or admission necessary. By recycling these devices, the hope is to reduce the demand for coltan, a mineral found in the batteries of electronic devices, thus leading to less destruction of gorilla habitats in Central Africa due to coltan mining operations.
John Fallon, director of sustainability and coastal conservation initiatives at the Audubon Nature Institute, said the institute has eliminated plastic bags, utensils and beverage bottles from its concessions and outlets, replacing them with compostable and recyclable materials. The Institute is also moving to sustainable lighting and has updated LED lights in the Audubon Aquarium of the Americas, Zoo Administration Building, Zoo Parking Lot, Audubon Park and Clubhouse Parking Lot, and Audubon Riverview.
"We are constantly working to make our business operations more sustainable and environmentally friendly," Fallon said. "We are finding ways to offset the increased costs of offering more sustainable materials, such as bamboo rather than plastic utensils, and some sustainability initiatives, such as improved lighting, are helping us by done to save on long-term operating costs. We also have efforts behind the scenes. For example, Audubon's purchasing policy has a section on green purchasing to keep our business practices as environmentally friendly as possible, and we compost waste from many of our animals to make fertilizer. Guests will not see these steps during a visit, but they are an important part of the Audubon Team's commitment to living our mission.
As a leading educational resource on conservation and environmental issues, the Institute also spreads the word about how individuals and families can lead more sustainable lifestyles. Here are some easy steps:
Buy used, buy local. This reduces the impacts of manufacturing and shipping on the environment.
Reduce and reuse. Find ways to buy and use fewer new items. Replace disposable products with reusable alternatives. Some common disposable items that can be swapped out for sustainable options include shopping bags, water bottles, straws, lunch packing supplies, coffee pods, rags/cloths, and bath products .
Be an environmentally conscious buyer. Look for brands and read labels to choose eco-friendly foods, cleaning products and cosmetics. The Cheyenne Mountain Zoo Sustainable Palm Oil Shopping App will show certified orangutan-friendly brands and the Smithsonian National Zoo & Conservation Biology Institute has a online guide to certified Bird Friendly® coffee.
Start composting at home. Take leftover food or yard waste and turn it into soil that enriches the soil. This reduces the amount of waste in landfills and the use of chemical fertilizers.
Create a wildlife habitat at home. Some backyard-friendly options include a bee condo, birdbath, garden or bat house.
Make your home energy efficient. Use LED bulbs instead of incandescent bulbs. Unplug devices and chargers when not in use. Use a programmable or smart thermostat to keep your HVAC system running at peak performance.
Go paperless. Choose account statements and payments online or by email. Choose email receipts whenever possible.
Citizens can take these steps in addition to one of the most practical ways to have a positive impact on the environment: recycling. Fallon said families can make recycling at home easier by having a dedicated recycling bin next to the household trash can and posting a copy of the city's recycling guidelines near the bin for easy reference. Recyclable items should also be washed before being placed in the bin.
There are other steps people should take to ensure their household recycling is having the intended effect on the environment. An entire load of recyclables can be contaminated by the inclusion of non-recyclable items, so it's best to throw out an item you're not sure about. Also, people should not recycle anything smaller than a credit card, such as straws, bottle caps, coffee pods, paper clips, or plastic cutlery. These items are too small to sort and can damage recycling equipment.
Fallon also noted that plastic bags cannot be recycled through typical curbside recycling. However, some grocery stores have special collection bins for these bags.
"Including these bags in your recycling bin contaminates the entire load, which usually means the load will end up in a landfill," he said. "This includes wrapping your recycling in a plastic garbage bag or items such as plastic sandwich/storage bags, cling film, plastic food wrap and bubble wrap. There is no practical way to dispose of or recycle these materials without harming the environment or wildlife. The best approach is to use them as little as possible and keep them entirely out of the waste stream.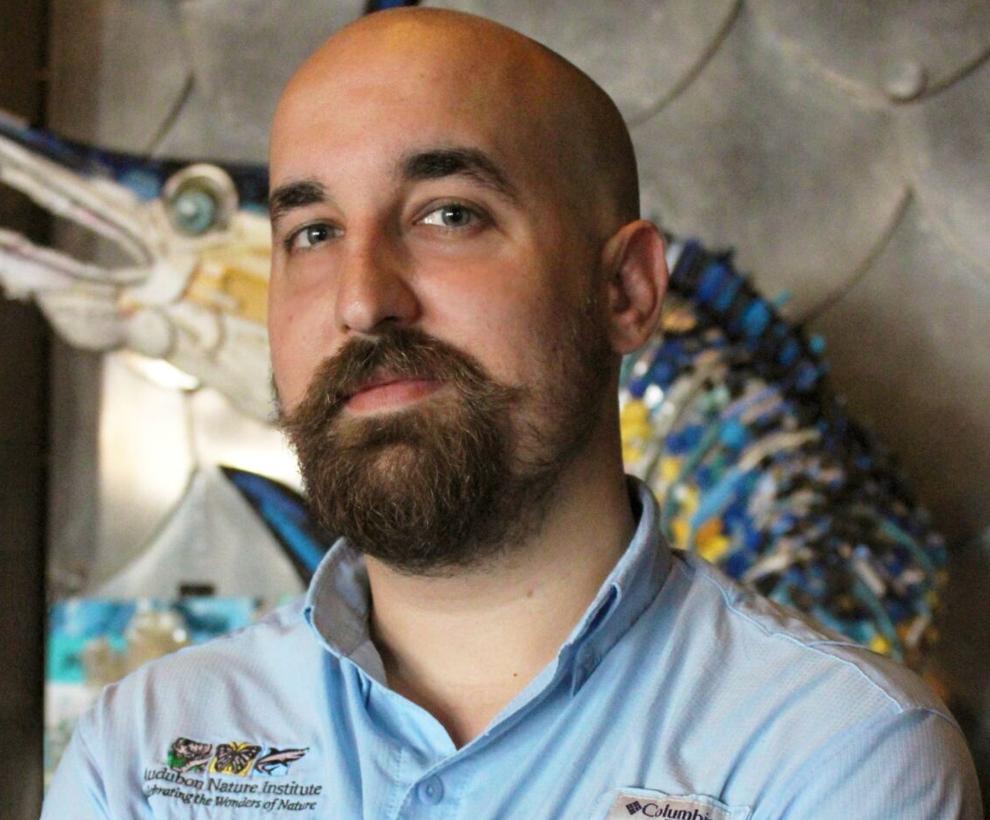 Fallon noted that other household items can be recycled through specific programs, not curbside recycling. For example, Goodwill, Habitat for Humanity, and local shelters have donation bins for clothes, dishes, hangers, furniture, and more. Charities accept working appliances and several local scrapyards accept non-working appliances for steel recycling. The City of New Orleans Recycling Depot Center accepts light bulbs and small electronics. Unused electronics can also be dropped off at select retail stores, including Best Buy and Target.
"If you find yourself throwing away a lot of things that you would have liked to recycle, take that as a signal to find ways to remove those items from your routine or find sustainable alternatives," Fallon said.
Audubon Nature Institute is a 501(c)3 nonprofit organization that operates 10 nature museums and parks. For more information, visit audubonnatureinstute.org.