Exciting news to share as Porsche announces its new partnership with sporting goods company HEAD to develop a winter sports range which includes; clothing, poles, helmet with visor, travel bag, but above all… a new series of skis. Wait until you know what the new Porsche/HEAD team has planned!
Porsche's lifestyle brand concept
First introduced in 1972, Porsche Design had the idea of ​​taking the genius and brand of FA Porsche beyond automotive circles. Porsche Design is a leading product design studio and lifestyle brand showcasing the "… exceptional precision and perfections created with a high level of technological innovation, representing a unique symbiosis of intelligent function and purist design."
Porsche's earlier venture into the ski industry
While you might wonder why a product design studio is interested in skiing, it's also important to note that this isn't Porsche Design's first foray into the ski industry. In 2019, Porsche successfully collaborated with ELAN to expand part of Elan's Black Edition series with the Amphibio ski. The Amphibio gets its name from two distinct edge designs, a cambered inner edge for stability and grip as well as a rockered outer edge to allow maneuverability and forgiveness.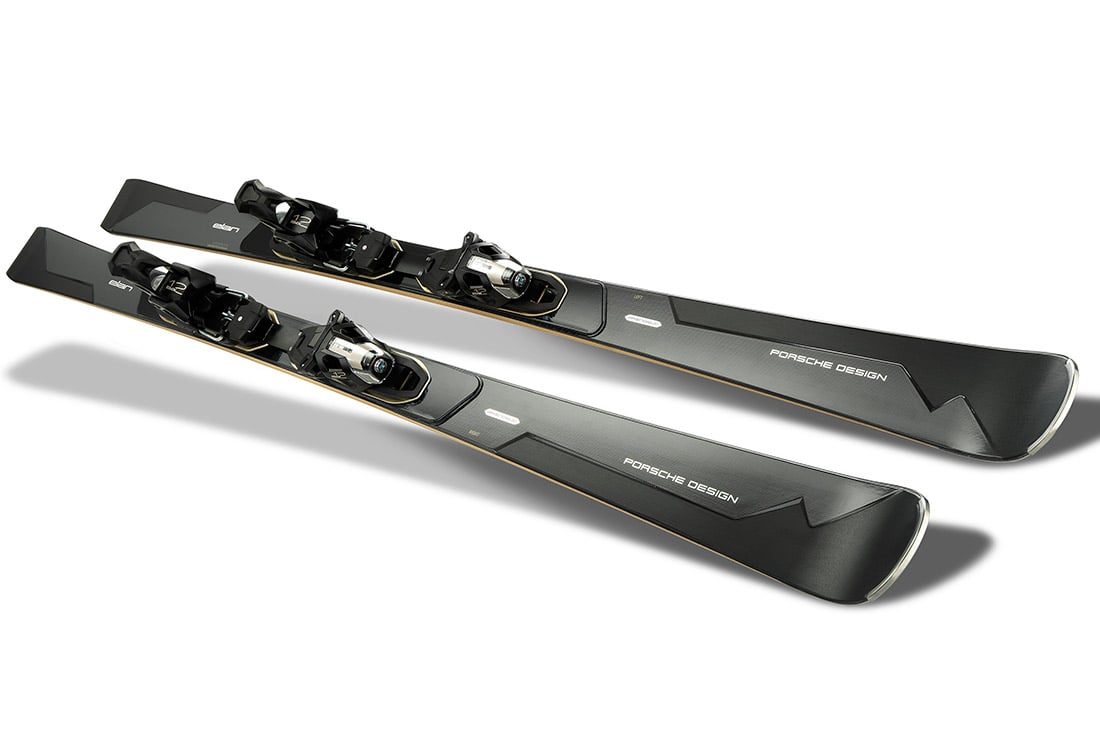 HEAD's tradition of excellence
Today, Porsche views HEAD as a valued partner that brings its own standard of excellence and innovation to the table. Founded in 1950 by Howard Head, sporting goods company HEAD has a long tradition of creating composite skis with cutting-edge designs. Mr. Head shrewdly applied his engineering background to create one of the first composite skis, with layers of metal added into its construction. Following a corporate mission that resembles "to provide athletes and players of all levels with the perfect equipmentit's no surprise that they, too, are thrilled with the opportunity to work with Porsche Design.
The Nitty Gritty Details
This new collaborative series features two distinct skis, both constructed with solid wood cores comprised of carbon fiber and layers of titanium, then edged with a full sidewall construction for added stability. The skis will be available in 163cm, 170cm and 177cm. The skis will also come with the revolutionary Tyrolia Protector Bindings featuring Full Heel Release technology, which allows riders to release through 180 degrees of pivoting, both vertically and horizontally. Unfortunately, at the moment the public price combo skis/bindings are not for the faint of heart and hover around US$1,999.
PORSCHE MODEL 7
According to Porsche's press release, the PORSCHE 7 is "adapted to groomed slopes inspired by giant slalom » and has dimensions of 124/70/109 with a turning radius of 13 meters at 170 cm.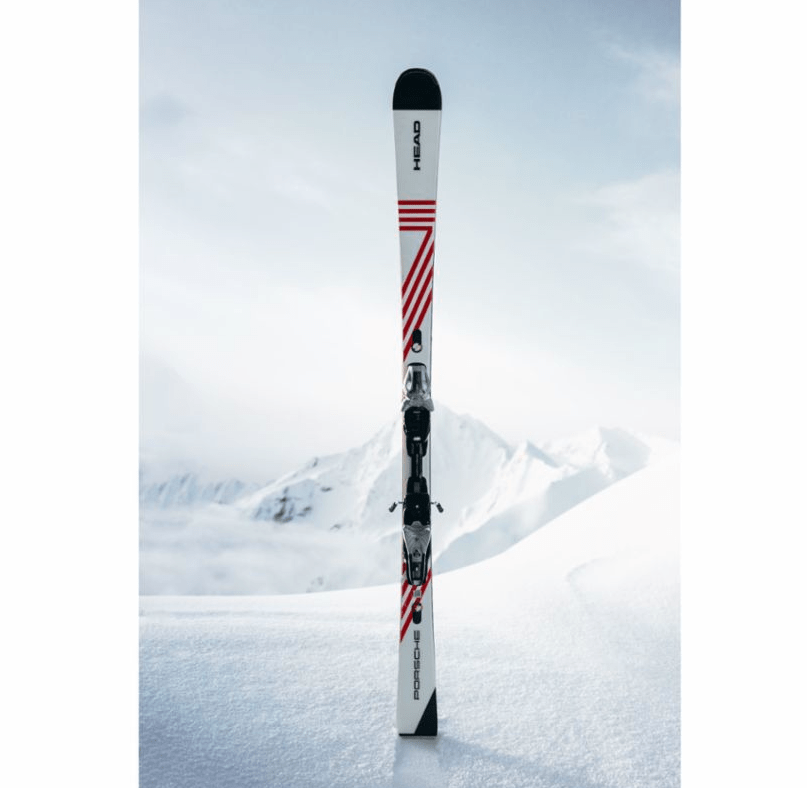 PORSCHE MODEL 8
The expected second ski, the PORSCHE 8, is slightly different and built like a "handmade high-performance ski equally at home on and off-piste." It has slightly larger dimensions of 130/88/124 while maintaining the same turning radius of 13 meters at 170 cm.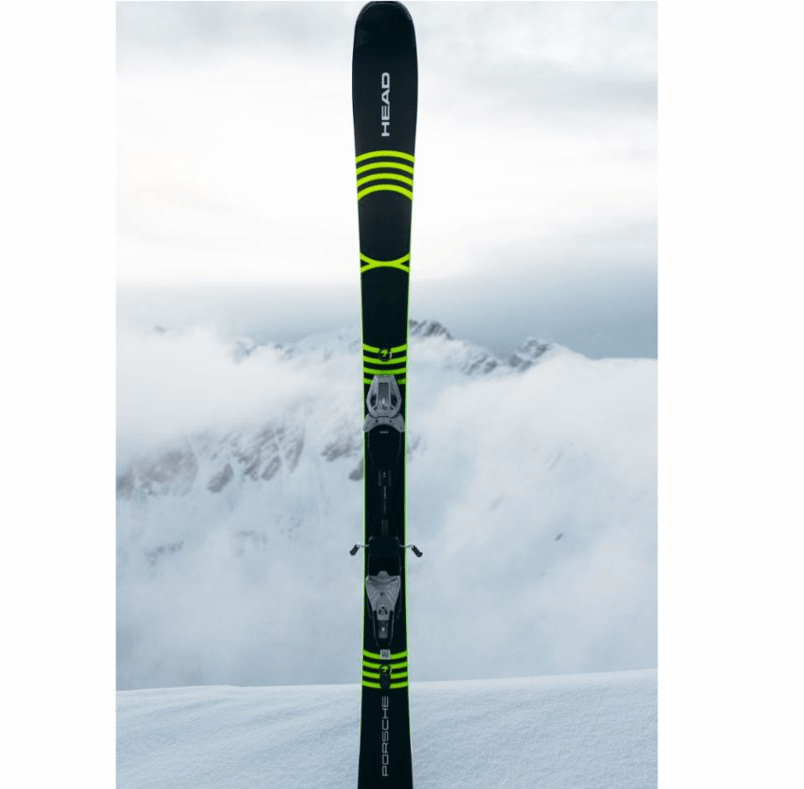 Parting Thoughts
Looking at the dimensions myself, I can't help but think that these skis are absolutely lightning fast, at least on piste. But who knows how they will actually ski. Perhaps we could ask a kind soul (with deep pockets) to share their experience with us?
Nevertheless, in preparation for the upcoming release, I heard (sarcastically?) that Porsche's Track Experience will offer a special program at reduced prices for those who want to race safely. Maybe after this new version they could also think of providing an 'Ski Experience' as well??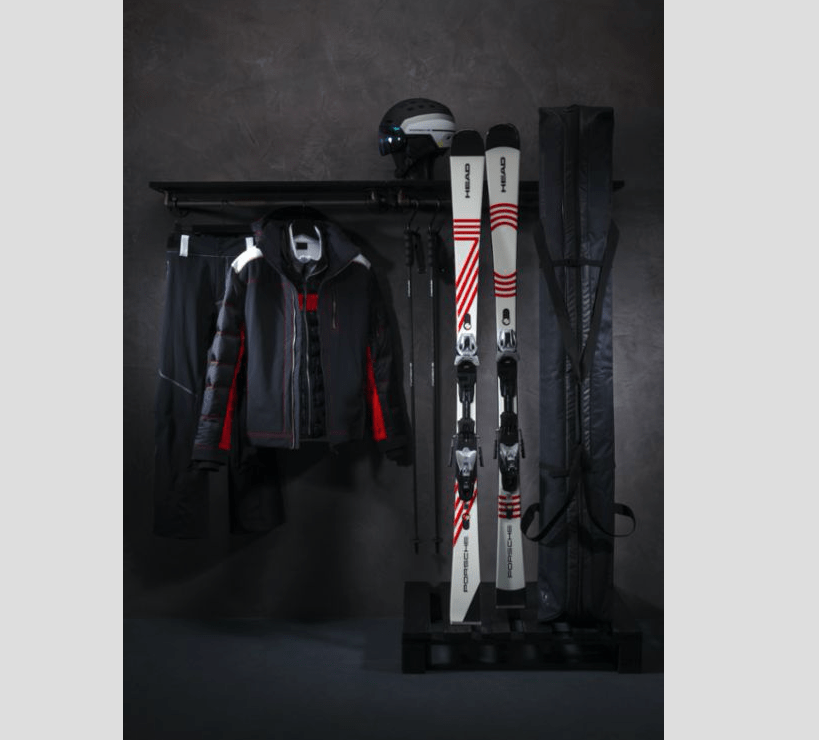 You might also like: